Maintain, Optimise, Gain
As part of our mission to cater to the four corners of the UK, during the Easter holidays this year we have been from the Newcastle to Essex to Birmingham and back up to our premises in North Yorkshire. Covering many geographical areas when it comes to school grounds maintenance and, more specifically artificial turf maintenance.
Schools are one of our most popular clients to work with. This is because they see synthetic surfaces as being useful, durable and cost-effective options to provide a base for PE and sports across the national curriculum. They are especially useful for schools built in city areas such as London and Birmingham.
Here are some of the surfaces we have worked on this Easter: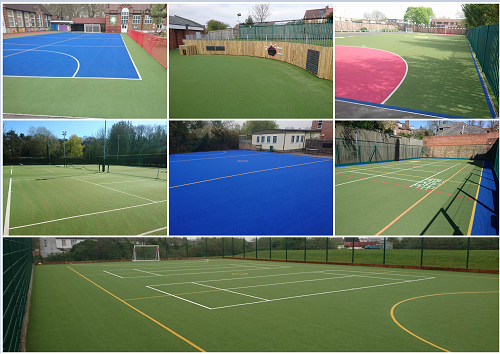 Locations: Top Row (L-R): London, Middlesbrough, Birmingham
Middle Row (L-R): York, Essex, London
Bottom Row: London
Where Do We Operate? School Ground Maintenance All Over the UK
And we are working with hundreds of other schools across the UK; from Liverpool to Plymouth, Cumbria to Brighton. We have it covered. School ground maintenance is kept in pristine condition by your national maintenance company.

Call STM today to book in a free no obligation quote and site visit:
01642 713 555