The maintenance team has been whizzing about over the past couple of months tackling the winter weather and facing it head on as we prepare the surfaces for the poor weather. Artificial turf maintenance is especially required in winter due to this. If debris isn't cleared from the autumn, then this can clog up the surface and cause excessive rain fall to not drain properly, which can lead to disastrous problems in future.
Fortunately, that is what STM Maintenance are here for. We specialise in power brushing, moss and algae treatments, drag brushing, vegetation control and monitoring the infill levels. This makes sure that your surface lasts for longer and safety remains a priority. Neglecting the surface and not having a rigorous maintenance schedule in place can drastically reduce the lifespan.
And maintenance can be done throughout the year; all year round.
The maintenances this year have been far and wide from Plymouth to Manchester, Newcastle to London, Birmingham to Wales.
So today, we are showing you the schools and sports facilities that we have worked on throughout the past few years and how they are still thriving due to the great maintenance they receive.
Wallsend St Peters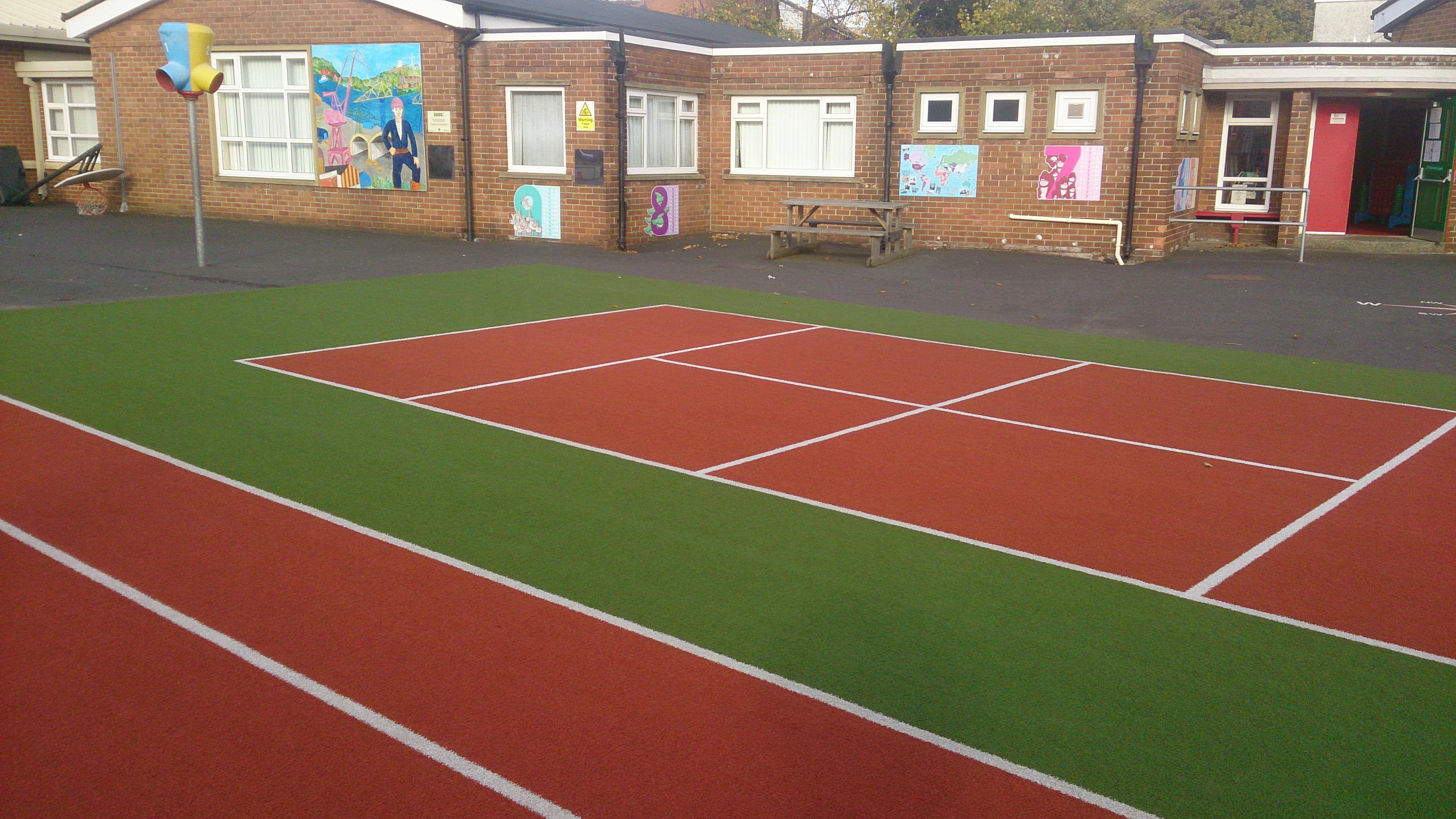 Sport markings in the form of a MUGA as a school playground.
Bowes Road School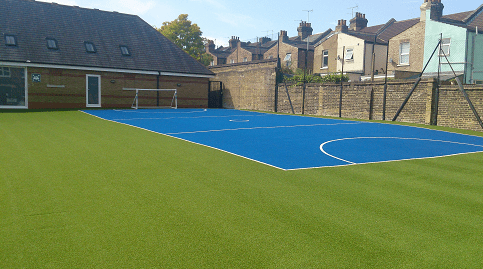 Another MUGA in vibrant blue artificial turf surrounded by green with white and yellow line markings
Vicarage Primary School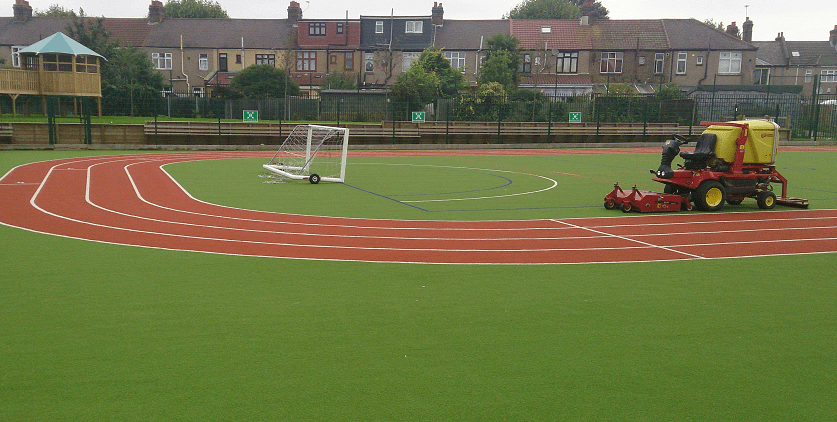 The Gianni Ferrari machine at Vicarage Primary School works its magic on the athletics track
Yarm Prep School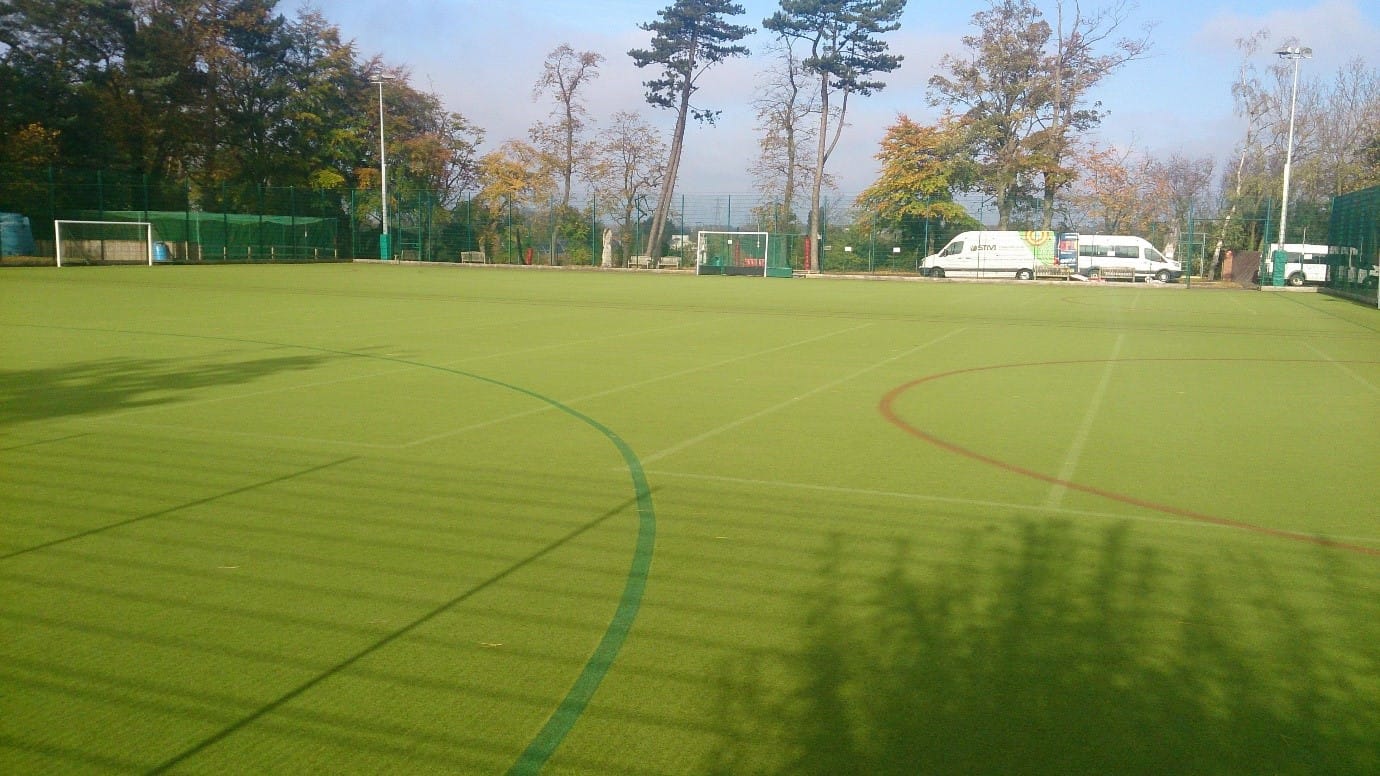 Yarm prep schools MUGA
All our maintenance packages are completely bespoke and we examine the surface carefully on every visit. Depending on the size and how often the surface is used would determine how many visits per year you need. But that is why we are here…
To discuss more on maintenance please email louise@stmworld.co.uk