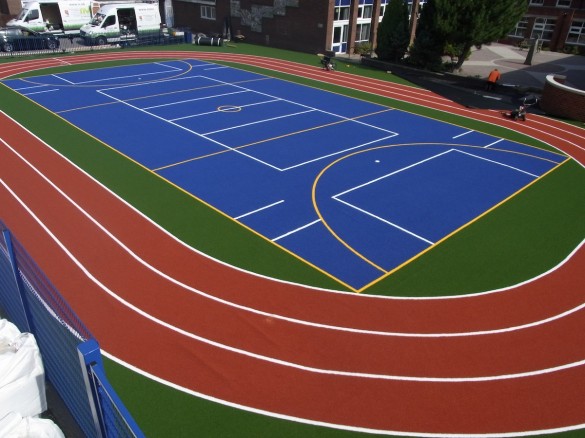 Multi Use Games Area, Local Primary School, North East, Middlesborough, Teesside, Cleveland
Synthetic Turf Management's (STM) commitment to our customers includes providing annual maintenance program for synthetic turf surfaces to ensure that Multi Use Games areas and safe play surfaces increase the performance and life of the turf.
The two synthetic turf surfaces at the school in Teesside have been in use for more than 3 years, and requires a once a year routine maintenance as been outlined within the STM Care & Maintenance Guide 2012.
Primary School, Teesside, Middlesborough, Cleveland, North East, Synthetic Turf
Effective maintenance of the artificial turf will need to involve a combination of both in house and specialist, out sourced maintenance. In house maintenance should be something which is completed regularly on a 'little and often' basis and can be completed by onsite staff using recommended equipment.
Synthetic Turf Maintenance includes:
Drag Brushing
Simple inspection of surface to check for damage
Litter Picking and Leaf collection
Annual Maintenance from Synthetic Turf Management would include:
DRAG BRUSH
POWER SWEEP
MOSS AND ALGAE VEGETATION TREATMENT
DECOMPACTION – mechanical cleaning of the sand infill
GROOMING – including infill top ups
DRAINAGE – Channel Inspection
*Please see description under Maintenance – Preventative, Corrective & Inspection for information
The STM Maintenance concluded the routine synthetic turf surface maintenance visit in a morning (4 hours). This could be done in school holidays or during school time, without disrupting any part of the school day. During school breaks the teams vacated the MUGA (Multi Use Games Area) and safe play areas to allow the children to play on the surfaces.
EPIC (Education and play in Colour) exclusive to STM:
STM incorporated various colourful traditional games, alphabet, shapes and targets in to the synthetic turf safe play surface.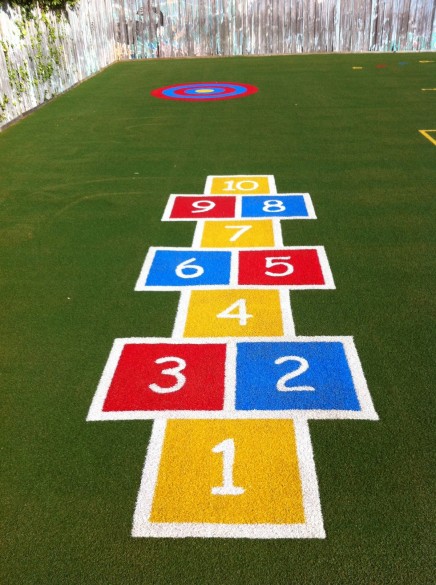 Hopscotch made from turf!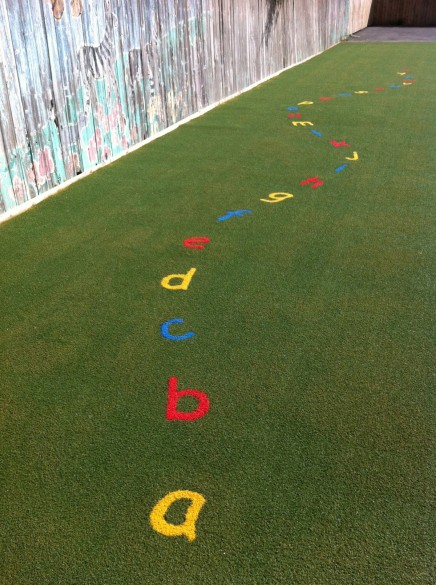 Alphabet Line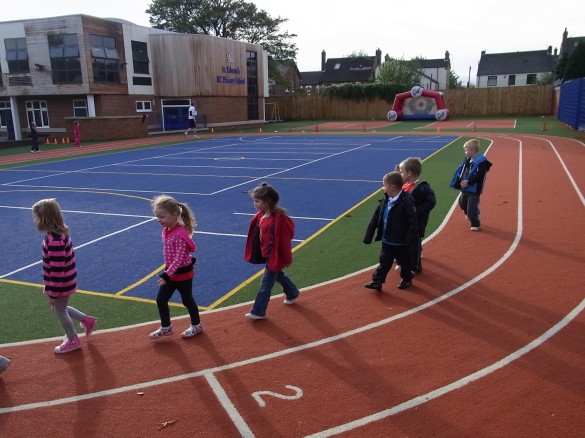 Children playing on the new MUGA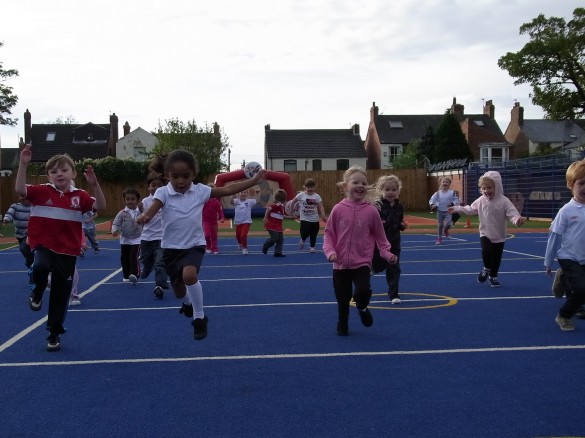 Children on artificial grass playground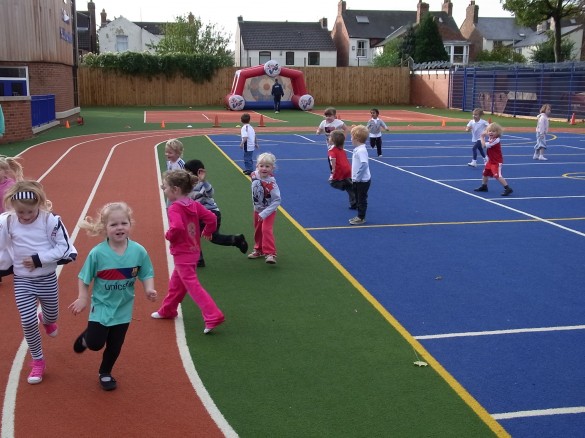 Please contact us to discuss any of your maintenance requirements or if you have any questions relating to maintenance.