There are hundreds of reasons why we are seeing a lack of natural pitches lately. Advancements in design, practicality, durability and performance have resulted in artificial turf or "astro turf" being used in schools, sports academies, professional clubs and leisure centres all over the country. But what exactly is it that is driving managers to revamp their facilities? In today's blog, we are looking at the factors that influence purchasing decisions and why artificial grass pitches are coming out on top as opposed to natural
Natural Grass Pitches
Unfortunately, some sports still emphasise that natural grass pitches need to be used in all matches but this leaves many people spending hours on end maintaining pitches and when they come to a dead end there's not much else to do. Without a thorough and rigorous maintenance scheme, natural pitches can become uneven, patchy and also unsafe for playing. It is simply impossible in terms of running costs and time to keep on top of it.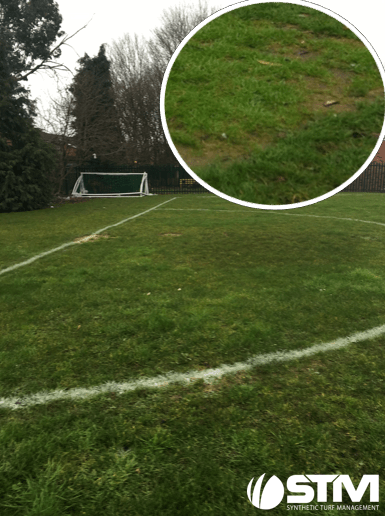 Many facilities are left looking worse for wear.
Mowing and continuous weeding and spraying of sport line markings mean this is a never-ending job. It is time to say enough is enough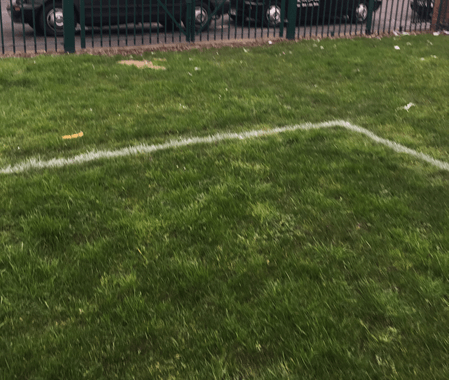 Sprayed on markings are only temporary.
The Artificial Grass Pitch
Permanent pitch markings is just one of the benefits artificial turf can offer. Maintenance is low compared to natural and there are so many different options to choose from too.
Still not sure?
Many types of artificial grass pitches are designed using sport governing body approved artificial grass, for example our football grass is approved by FIFA and hockey pitch grass is approved by the FIH. Meaning the surface has been tested and meets all the requirements to play the sport.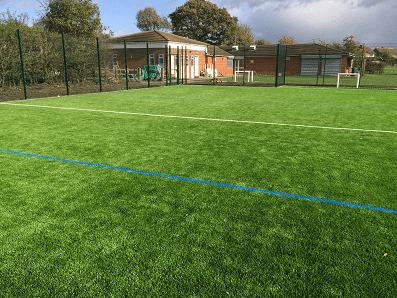 A 3G pitch installation
The Cost?
The initial cost may be higher than natural pitches however there are so many grants out there that your facility can apply for; Sport England, The National Hockey Association and the Lawn Tennis Association to name a few!
We are happy to guide you through every step of the process. Contact us below and we can give you all the advice you need to get the ball rolling.