Over recent years, businesses all over the world are opting for an artificial grass solution to transform their grounds and create a welcoming customer environment. What many do not realise is that although this type of grass doesn't grow, it still needs looking after. And lucky enough, STM do just that!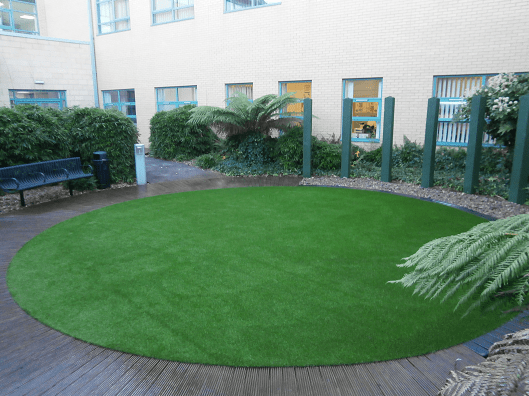 There are things you can do such as removal of litter, leaves and giving the surface a groom with a stiff brush however some areas require a little more than that and this is what we call preventative maintenance; ways in which you can increase the lifespan of your product and keep it looking pristine and in line with your company values and ethos.
Preventative maintenance is a process by which a range of treatments are used such as moss, algae and vegetation control, drag brushing and power sweeping. This helps to remove contaminants and can help if the surface has possible drainage issues. This is especially recommended for heavier used areas or uneven surfaces.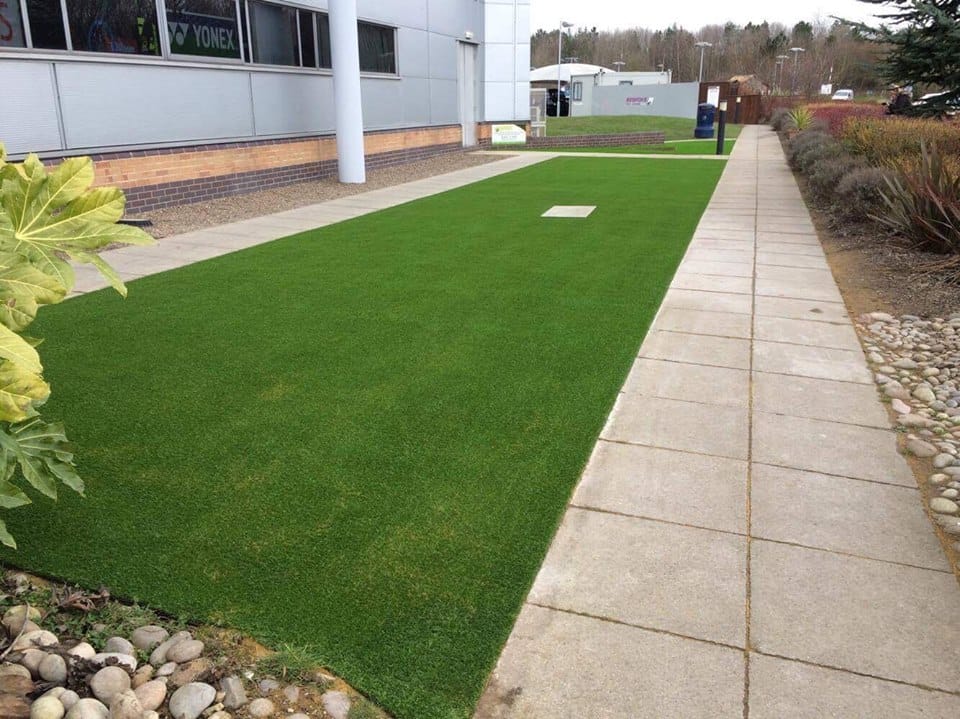 At David Lloyd Teesside the entrance walkway is covered in artificial grass and kept looking fantastic all year with artificial grass maintenance
Not only is artificial grass great to look at, but it is much more practical than natural grass and often is associated with the ultra-modern and contemporary look, is this in line with your brand values?
Call us today on 01642 713 555