An artificial turf sports court can be a difficult one to upkeep (if you don't know what needs it has). But if you know exactly how often your sports court needs sweeping, infilling, brushing, clearing and decontaminating, then the process couldn't be any easier!
But the fact is, you can get rid of all that noise and simply call on maintaining a sports court near me. And give STM a call.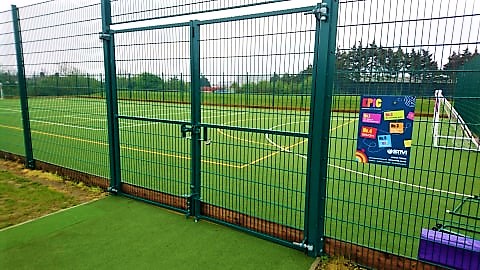 This London primary academy receive a regular bi-annual maintenance to keep the surface safe for the pupils.
A sports court isn't just something that should be forgotten about once the initial cost has been paid for and this goes for all types of surfaces: tarmac, macadam, clay and artificial grass. From lumps and bumps in concrete to tears and rips in artificial turf, not maintaining your sports court could have disastrous consequences, so be proactive.
What Can We Do?
Synthetic Turf Maintenance has been operating for many years now and we provide bespoke packages which fit you and the needs of your facility in terms of:
Budget
Frequency
Type of maintenance
Schedule
There are many different companies which encourage you to sign into a 2, 3 or even 4 year contract. But this isn't necessary and doesn't save you an awful lot of money.
Call your nationwide turf maintenance company for your sports court today:
01642 713 555
Or email our Specialist Maintenance Coordinator Louise Ramage on
louise@stmworld.co.uk